We aspire that every youth should broaden up their notion about their role regarding eradication of social tribulations and inspire others to give a helping hand.
Our perspective is to form a society where every citizen should understand their moral duties towards their society and work, hand in hand for the betterment of our nation.
Help others who need you, by joining us and serving the nation through our believes and thoughts that we mention in our missions and projects. You can also join our Internship program.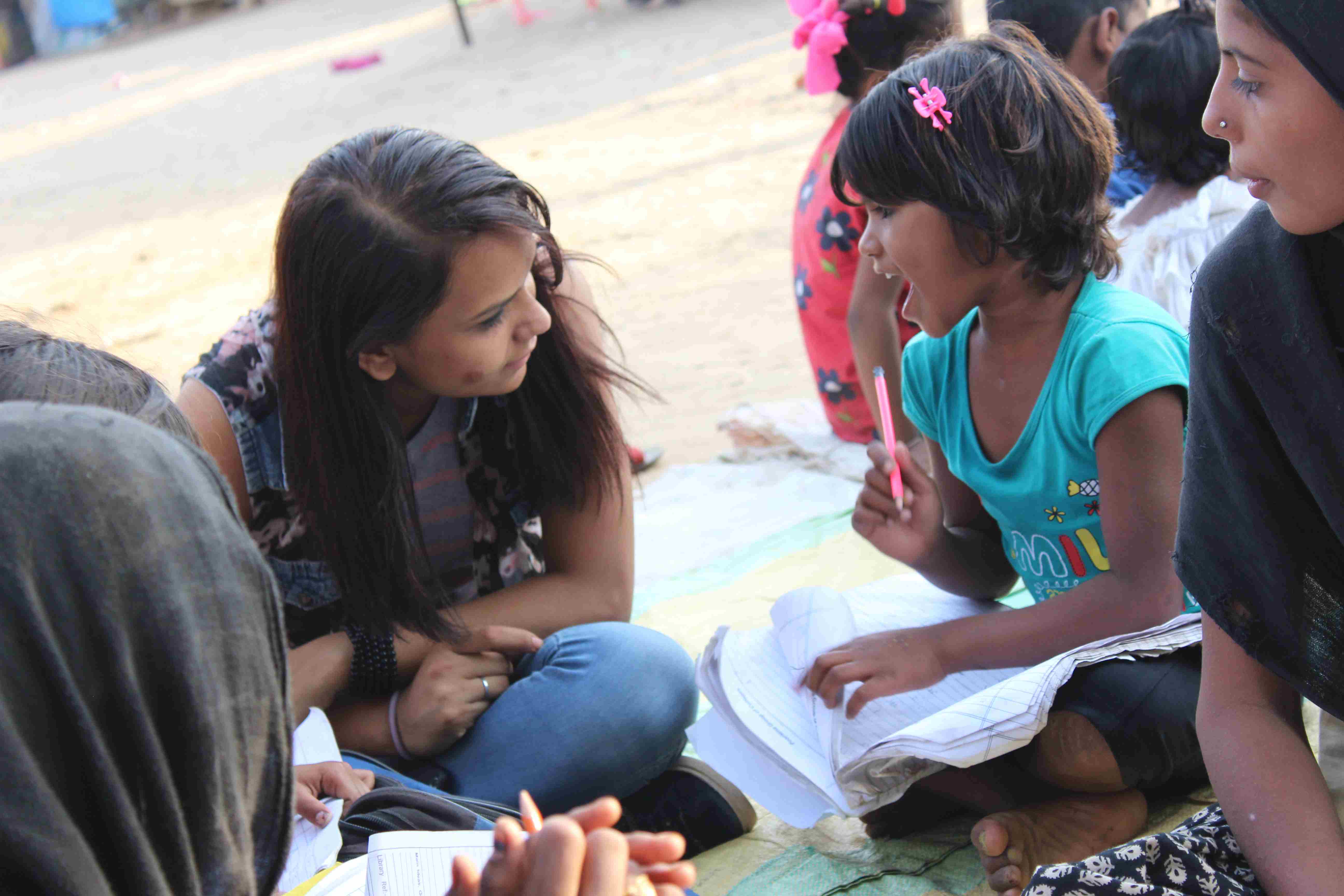 Shiksha Mission
Shiksha Mission is not all about educating the deprived kids. Education is just a part of it. Here the motto is to literate them from all the parameters which will help them to withstand in this competitive world.
Protsaahan
It is our Cultural Program, which is  organized annually for the underprivileged children, by the underprivileged children having key aspects (skills) like Dance, Songs, Yoga, experience sharing, Self defense (Karate) and various other co-curricular activities.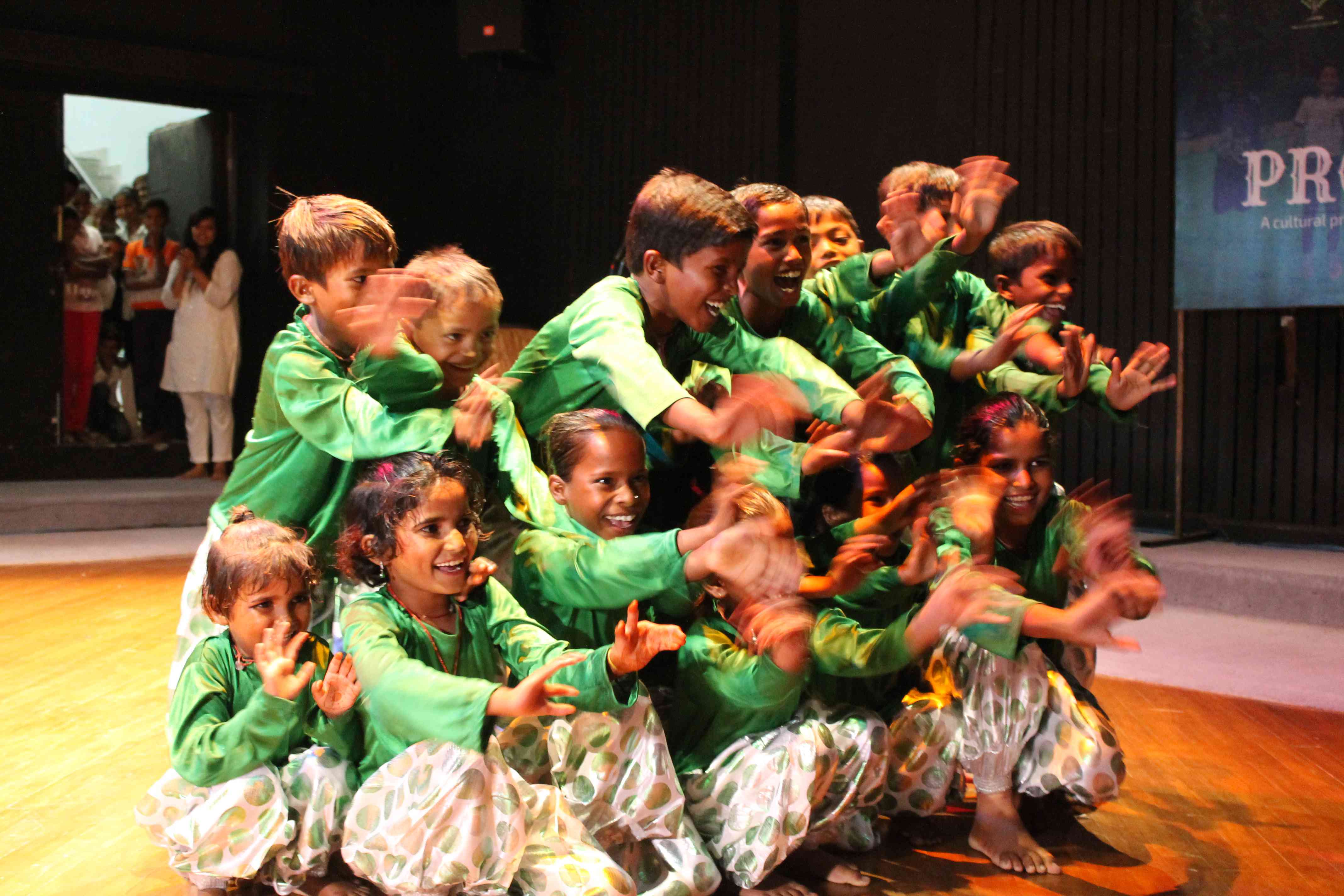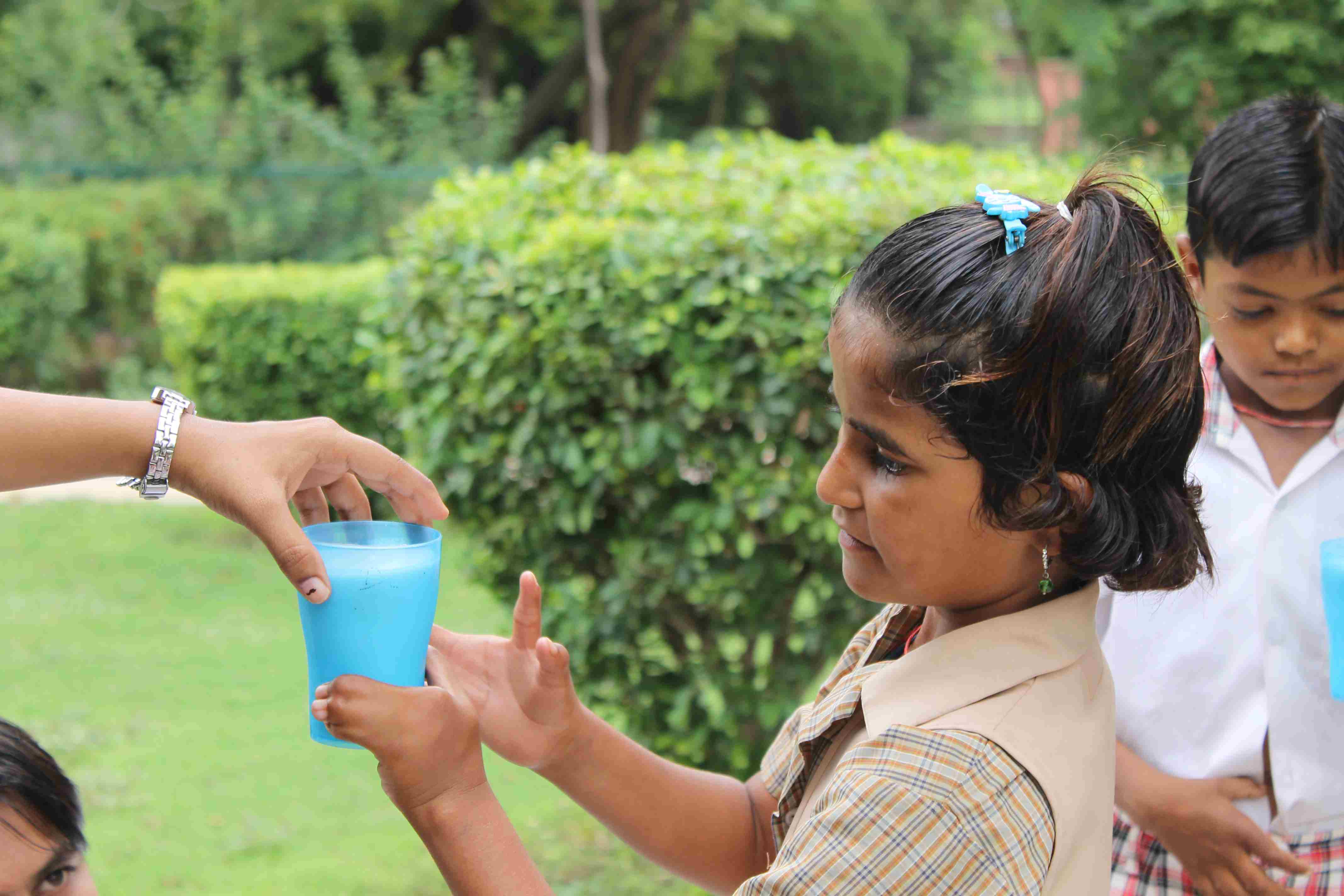 Gift Milk Initiative
Childhood brings with itself all those carefree days when we were not scared of losing anything. Memories might be different for everyone but the happiness we get with a simple flashback is what we all mutually share.
LIbrary Misison
A Library is a place which gives you an insight of those places where you have never been before and encourages you to dream. It is a solution to all your problems. It is like a place which consists of all the instruments to play music.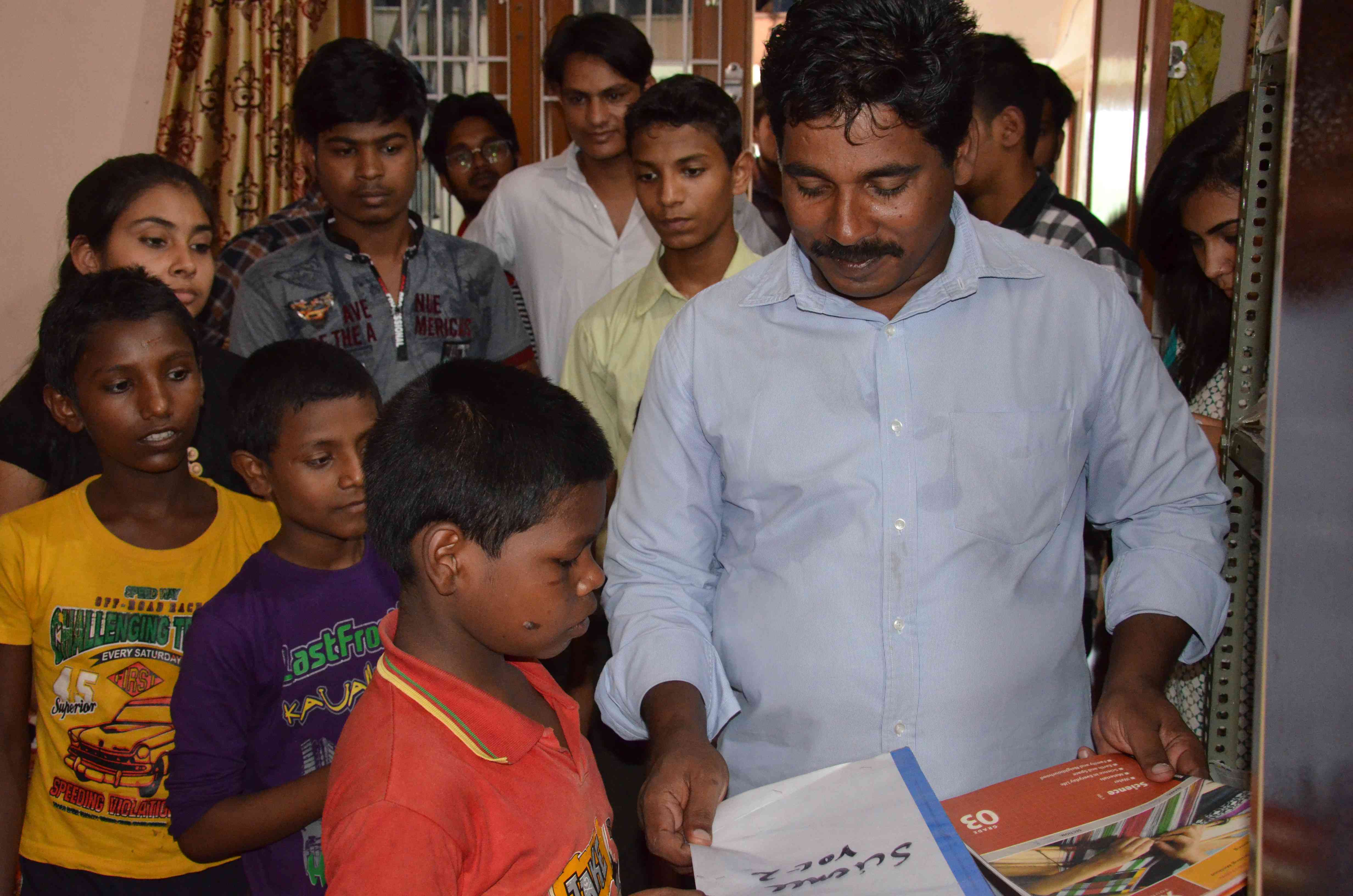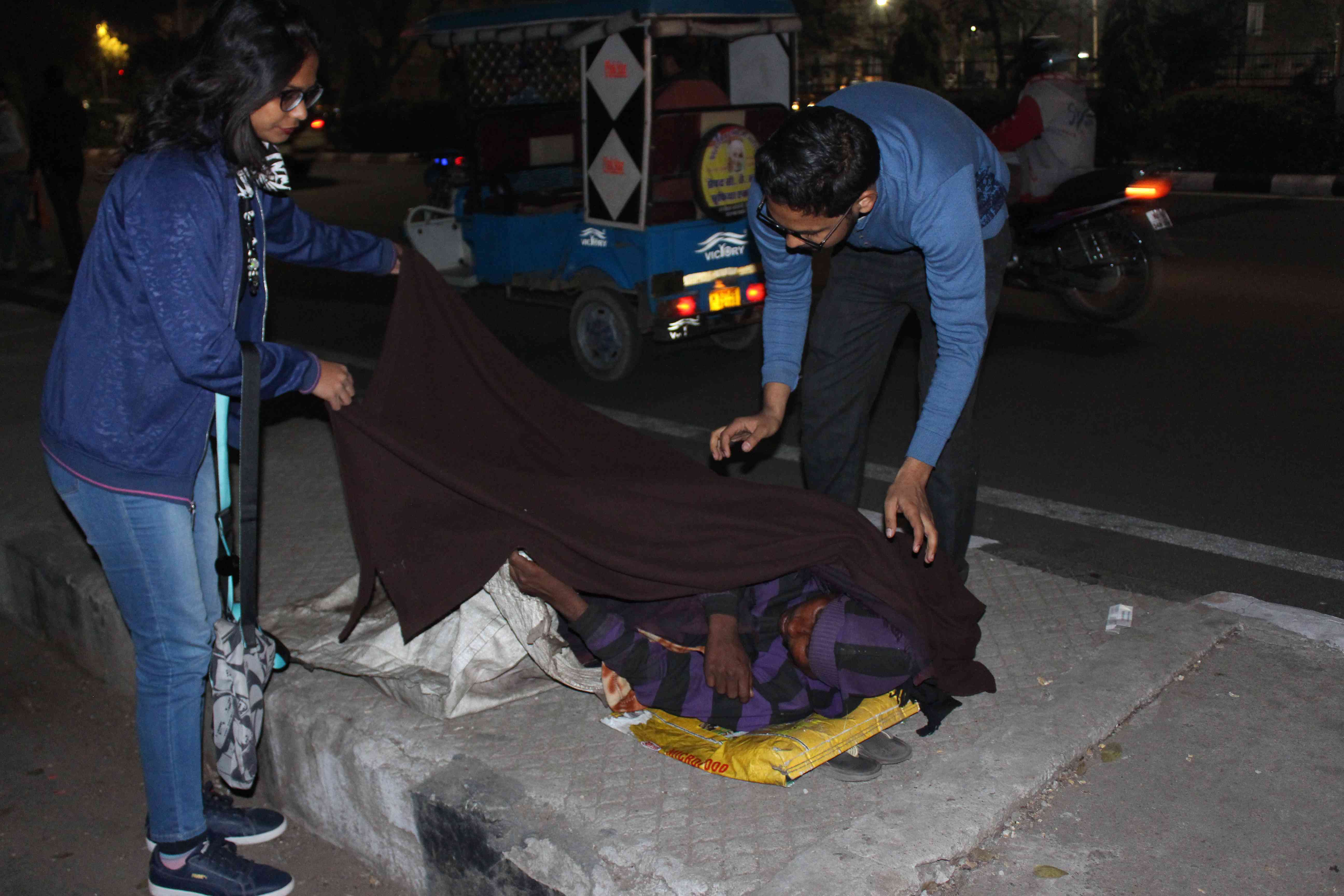 Raahat
Winters are equal to all, but the shields are not up for everyone. We all here are protected from the chills by various means and specially by shelter, though many out there need blankets against these freezing night. Charity has no boundaries and thereby we put a step forward to the schools/colleges in our city.
Blood Donation
While growing up, we are often told by our parents to grow up; to face the 'real world' outside. We are told how danger lurks around the corner, how the world is full of treacherous individuals with gleaming red eyes who mean no good.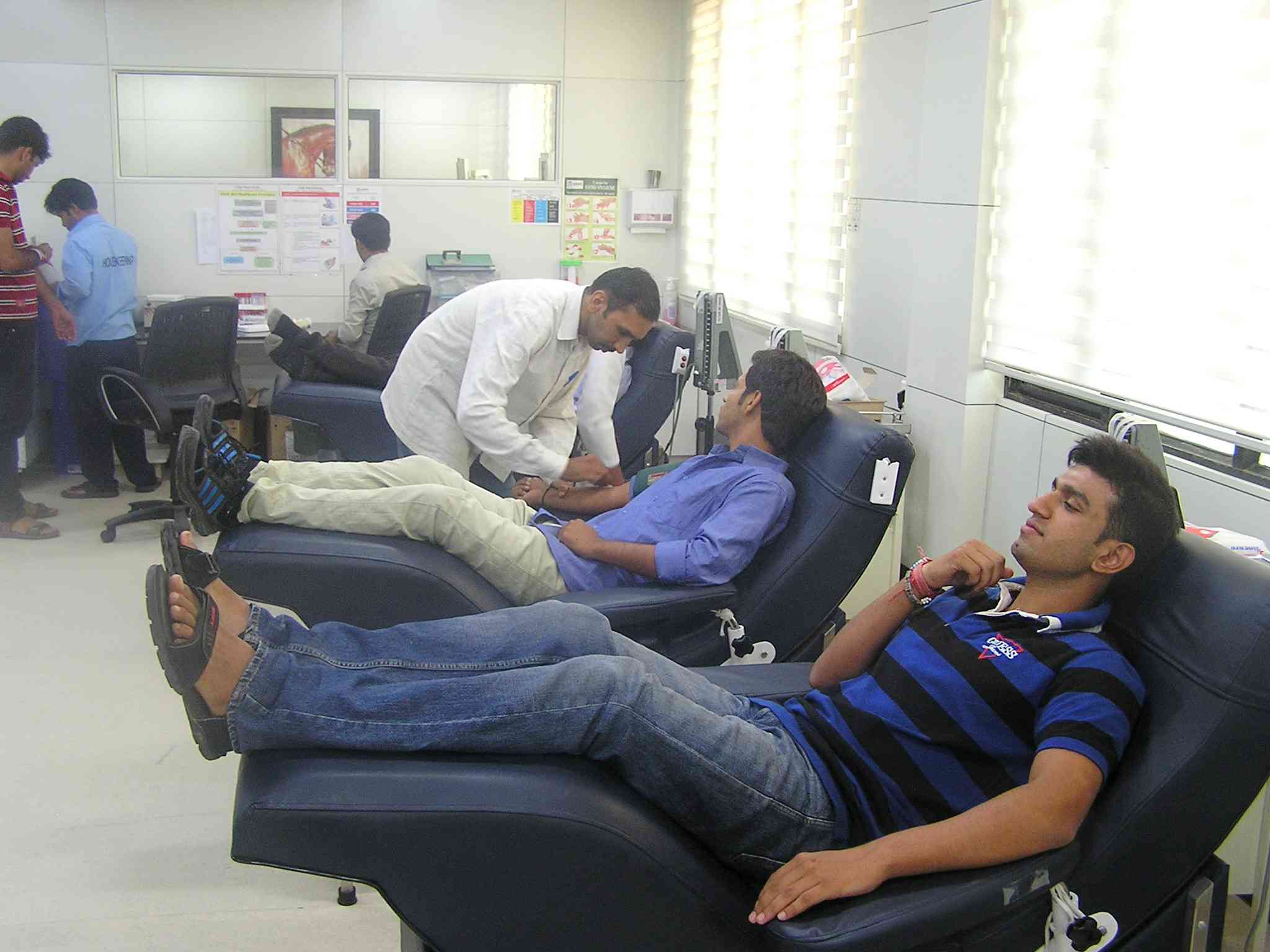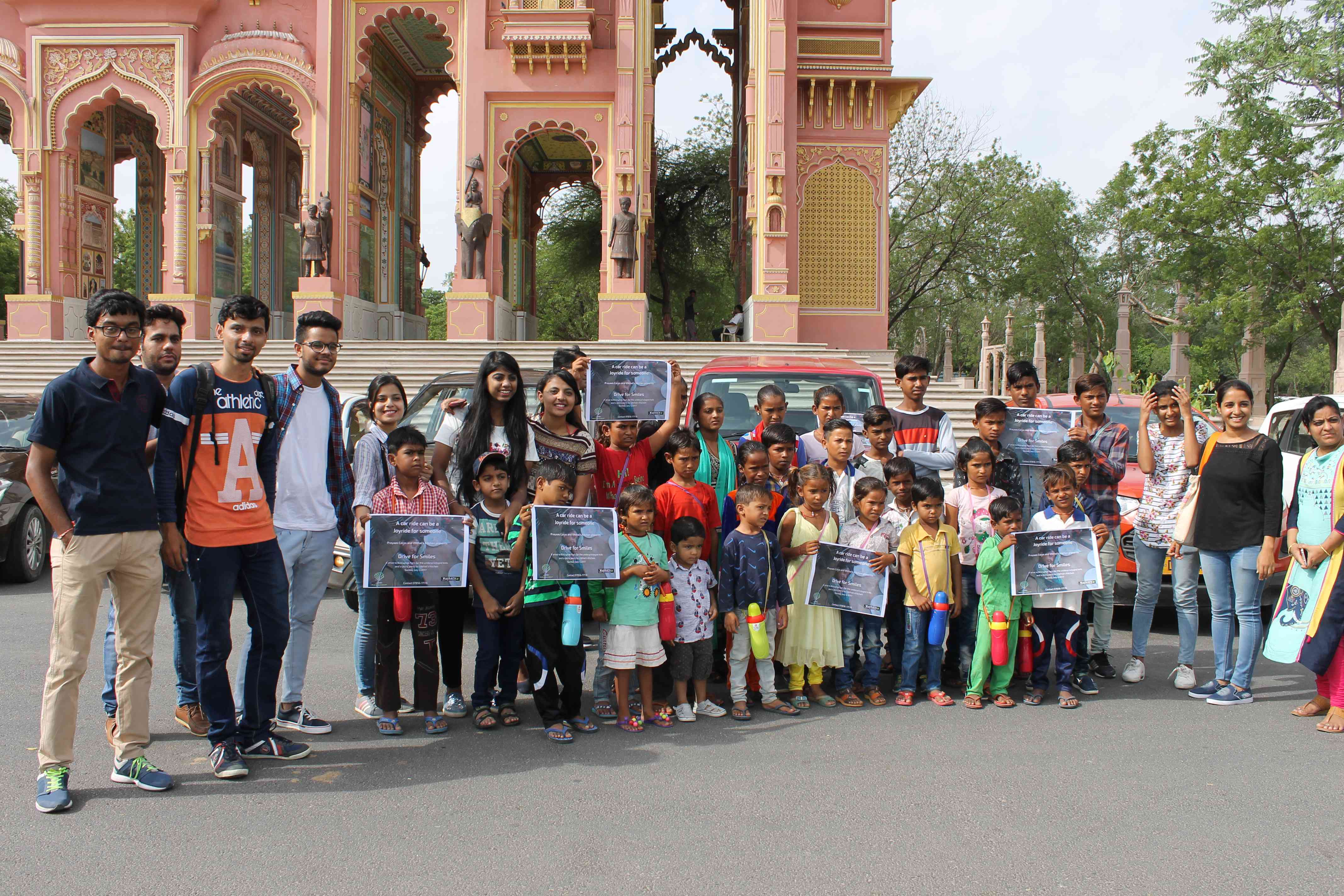 Drive for Smile
Our team believes in bringing smiles to the faces of some unprivileged kids through an initiative 'drive for smile'
This Initiative is a part of our Outreach Exposure Programmed under our Shiksha Mission project.
Leprosy Support
Leprosy, a disease which still haunts rural India quite at large, is one of the primary causes of unhealthiness in India. Disfigurement in the individuals with untreated leprosy is the reason why they have been shunned and isolated for many centuries.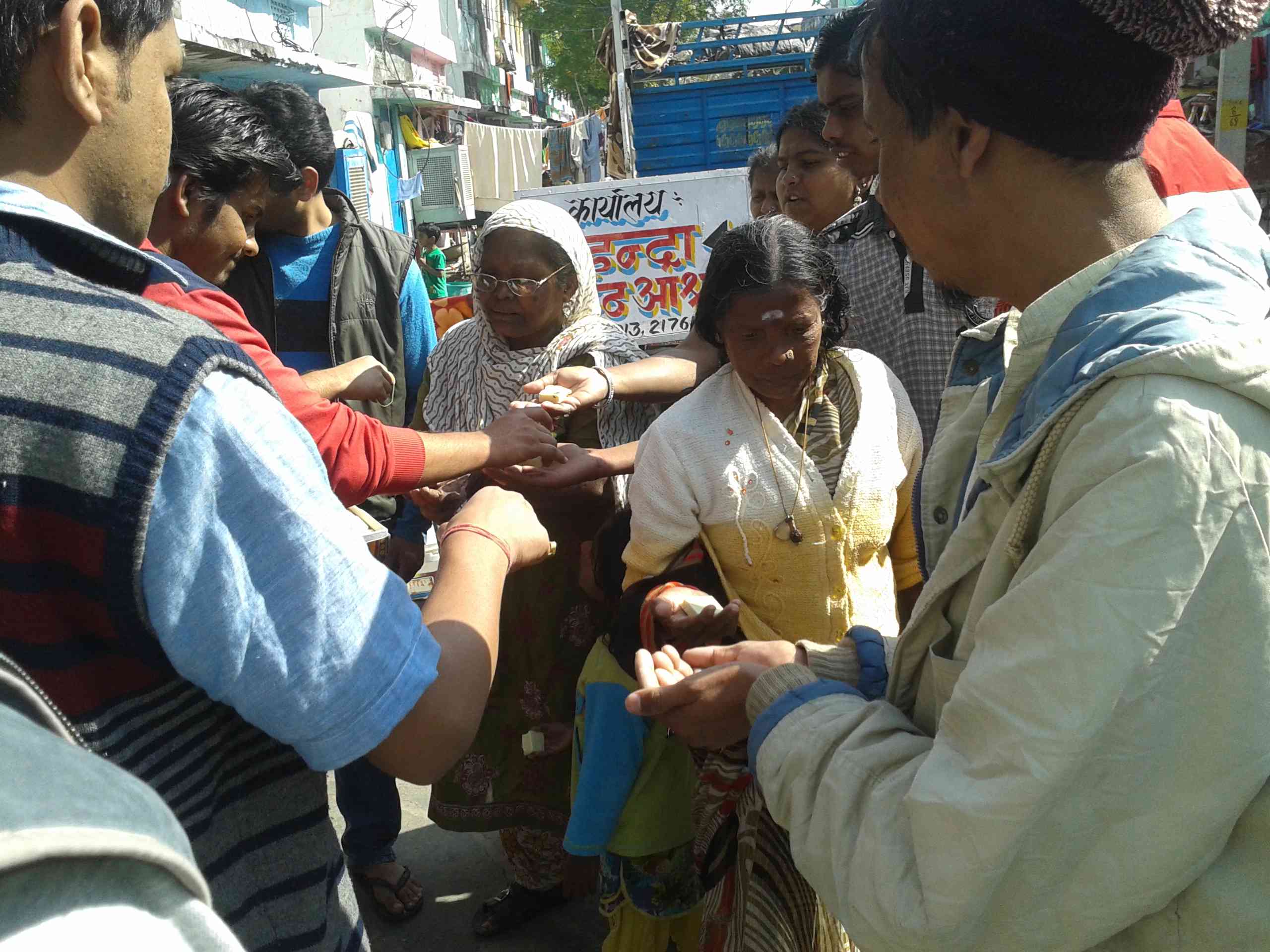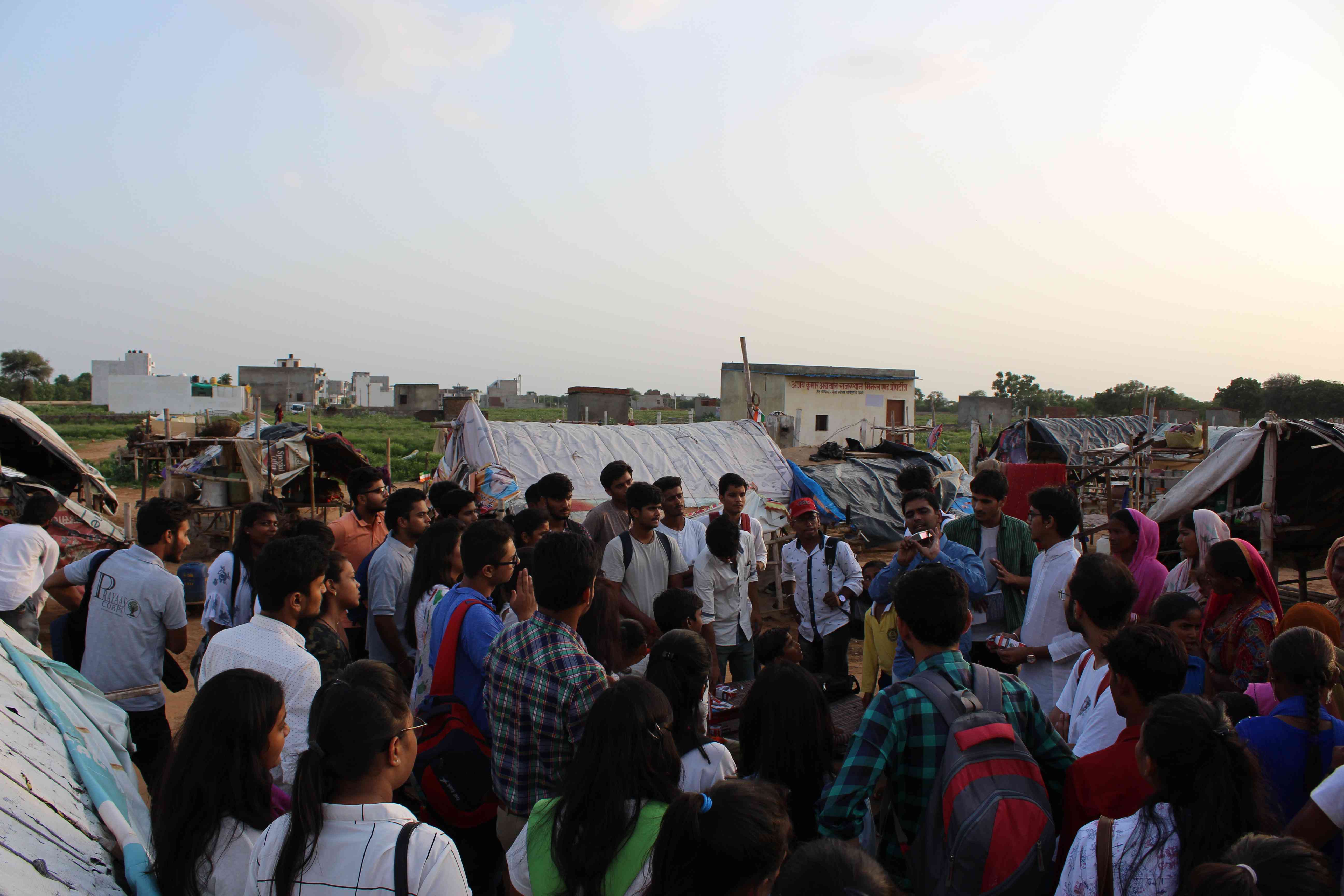 Roshni ki Kiran
Without light during the night, even with great ideas, we can't continue with most of our chores. Even imagining our world without electricity is difficult, so how can we even think of the amount of problems people who are deprived of the same face everyday.
Science Lab
With wings of fire, a man stood up for his dreams and presented his nation, a beautiful melody of great knowledge and education which painted our hearts with pride and honour.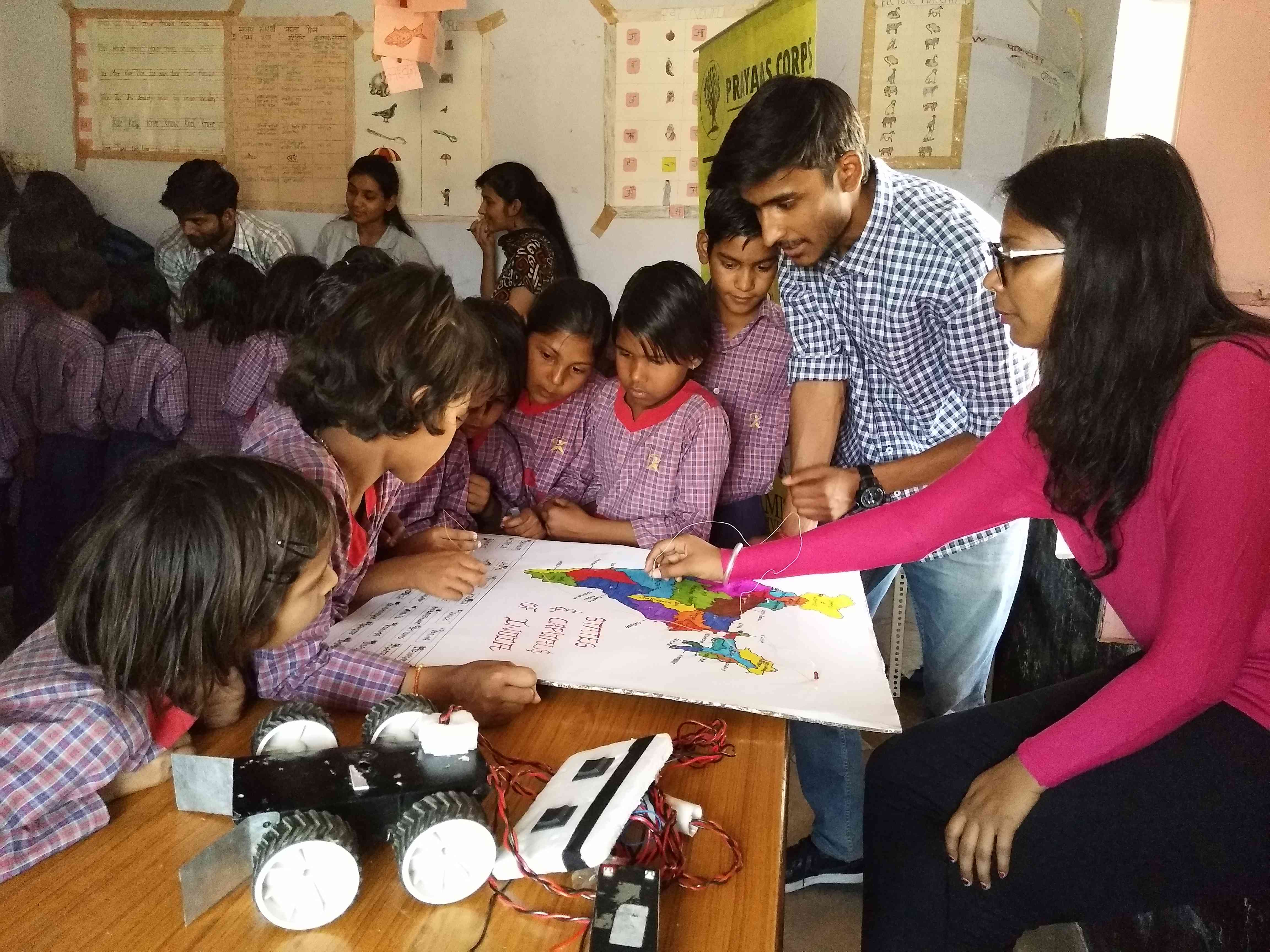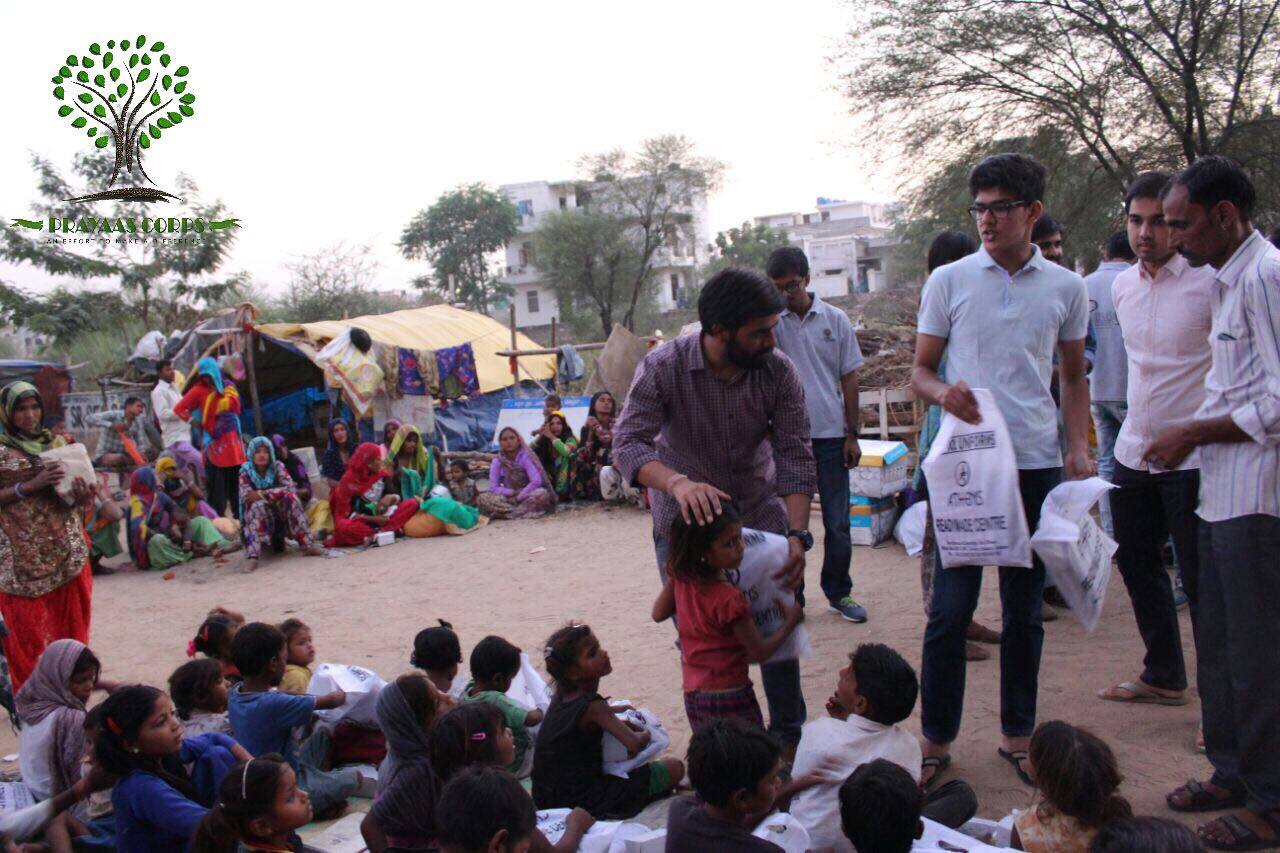 Splash a Smile
Prayaas Corps celebrates Diwali at several places of India with orphan kids, Old Age Homes.
Swachh Bharat Abhiyan
Prayaas Corps fully support and promote this campaign in order to spread awareness among the commoners in order to take a step forward towards a cleaner environment.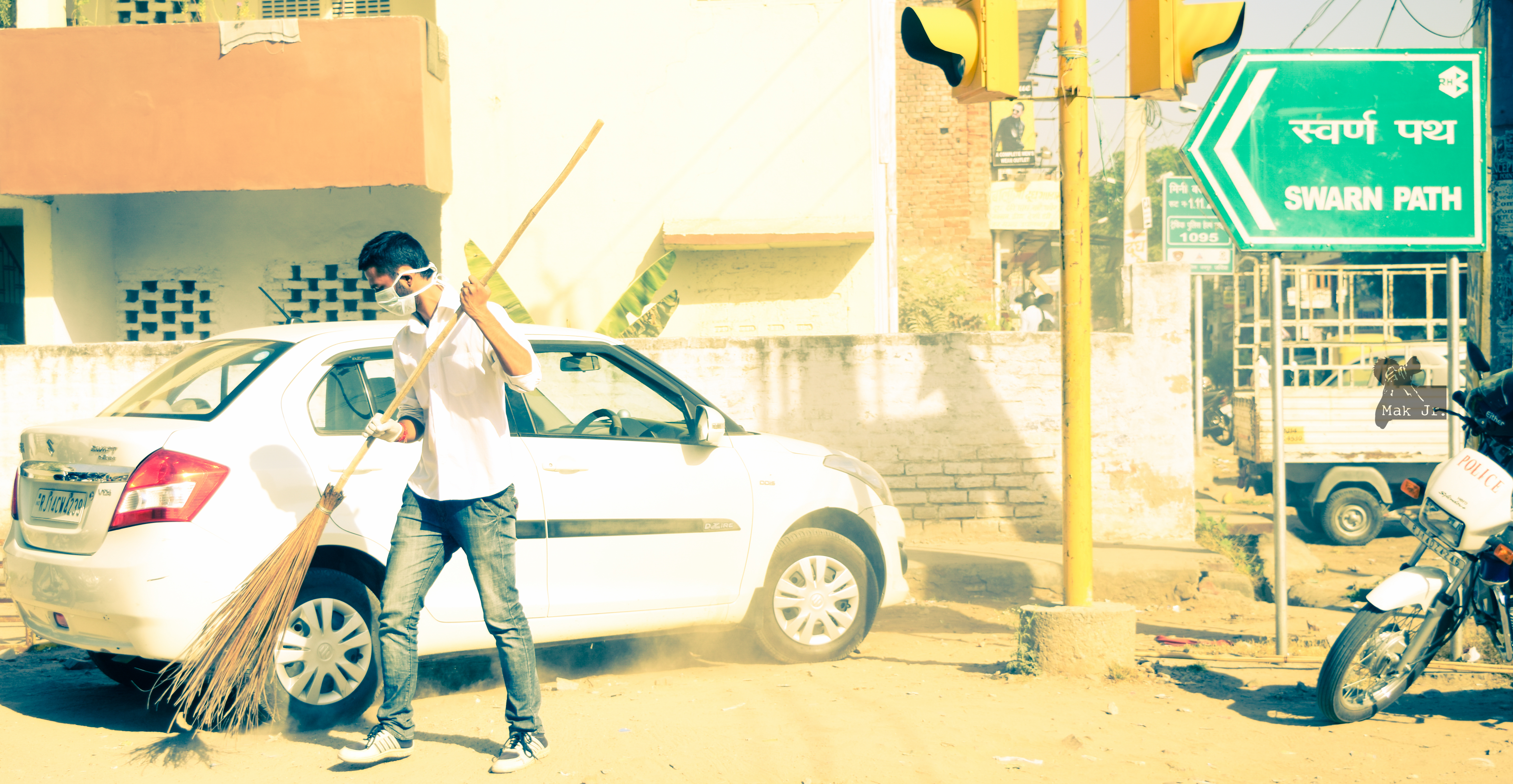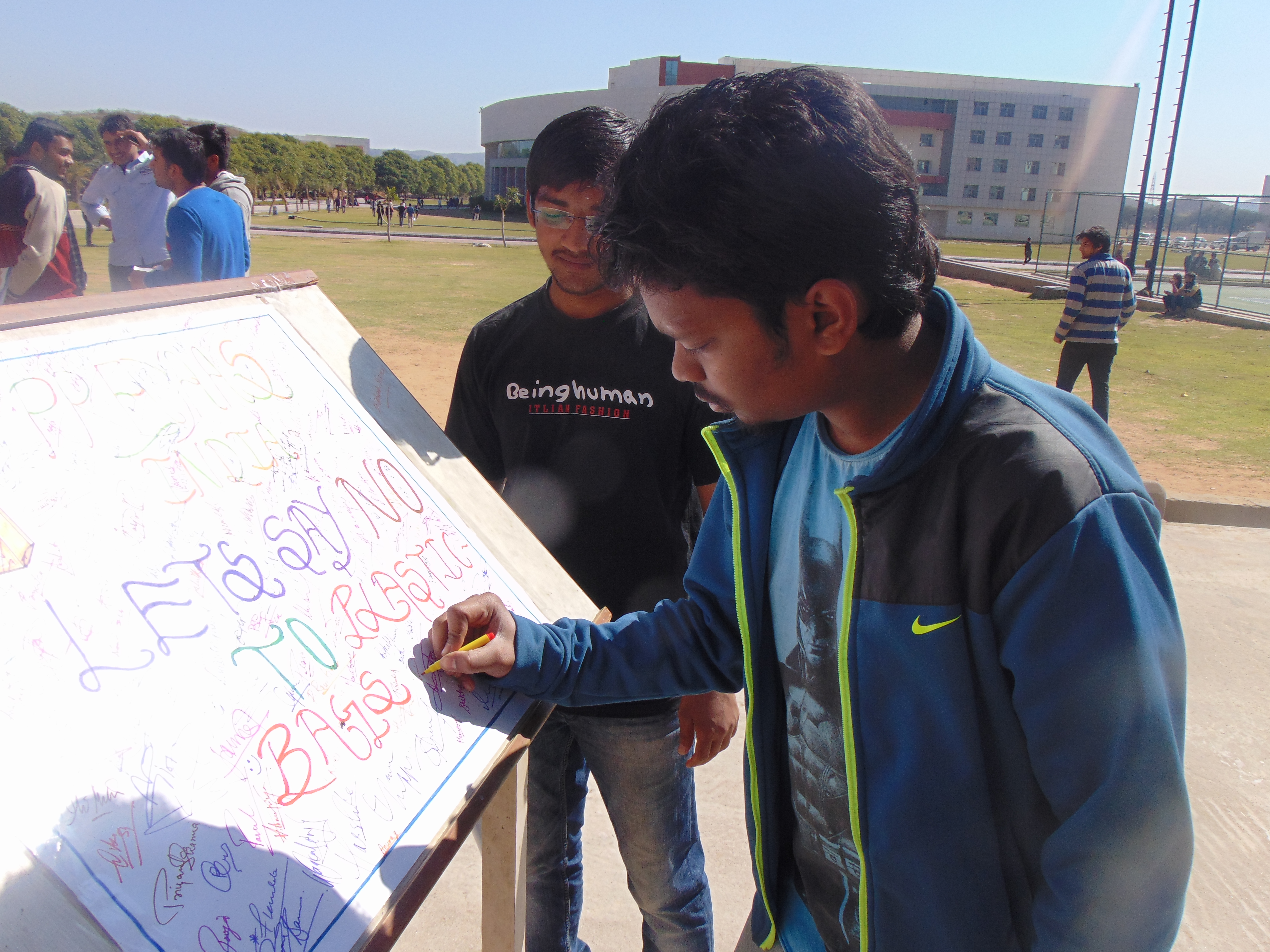 No Polythene Campaign
we conduct several say-no-to-plastic-bags campaigns throughout the year in various colleges and universities all across Jaipur
Vraksh – Plantation Drive
Every year when the monsoons arrive in the months of July and August, our team at Prayaas Corps come together and conduct a plantation drive in the areas near our main office in Jaipur.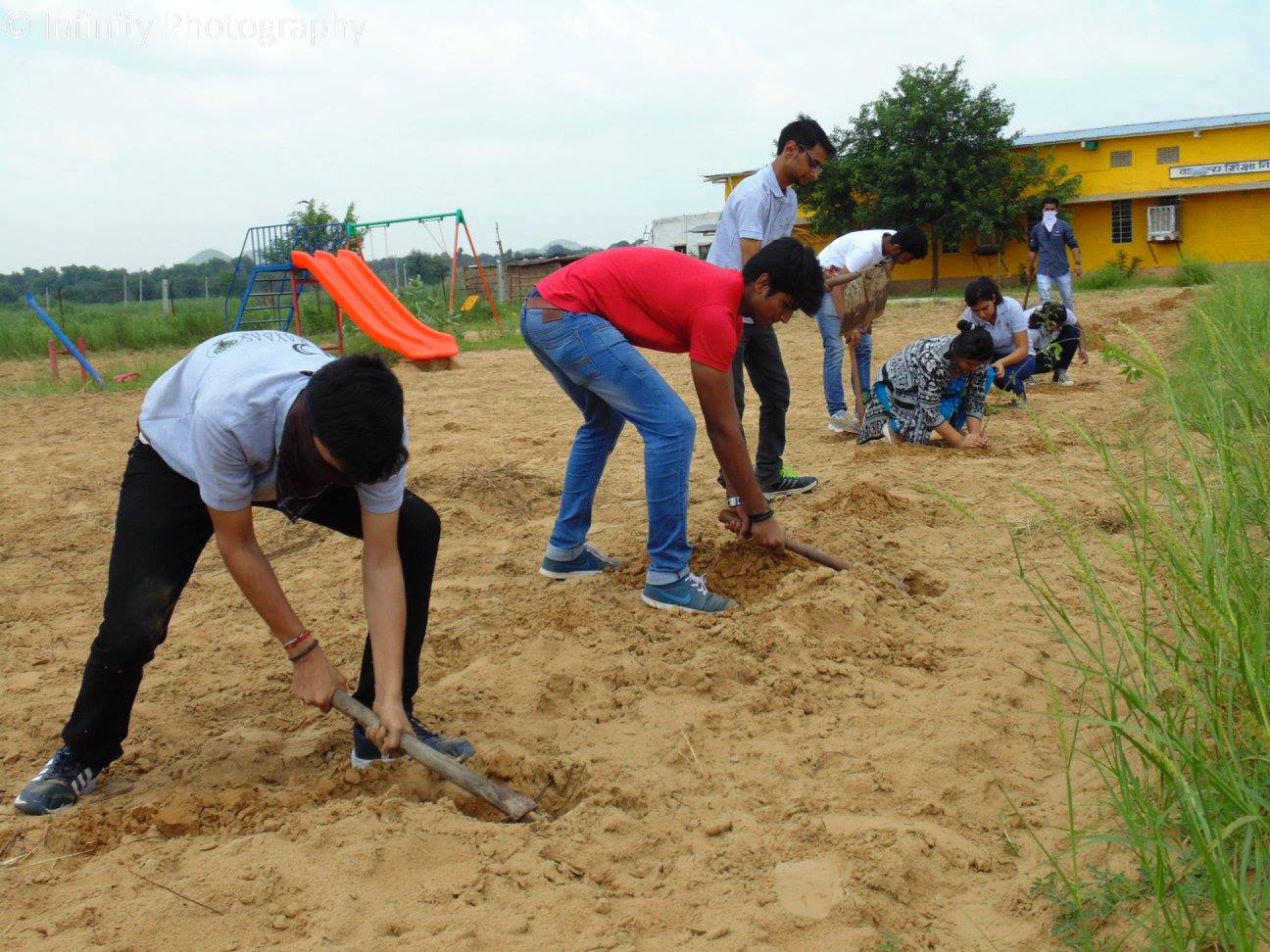 Ready to do your part for this cause?