Internship at Prayaas Corps
Interning with the PRAYAAS TEAM has been a great way to learn more about the incredible work that the youngsters are doing every day. It is a wonderful way to stay connected to social justice issues and learn about cutting-edge social and environmental activism and to help PRAYAAS team amplify the work done by change-makers all over the globe.
This Summer, we have opportunities for you to contribute to society and explore by devoting a few hours per day. We need Interns for various programs and all are welcome to fill the form. Be a part of it, Learn Social Responsibility and contribute in Nation Building!
Feel free to reach us at contact@prayaascorps.com or at 0141 2344 854 anytime. 🙂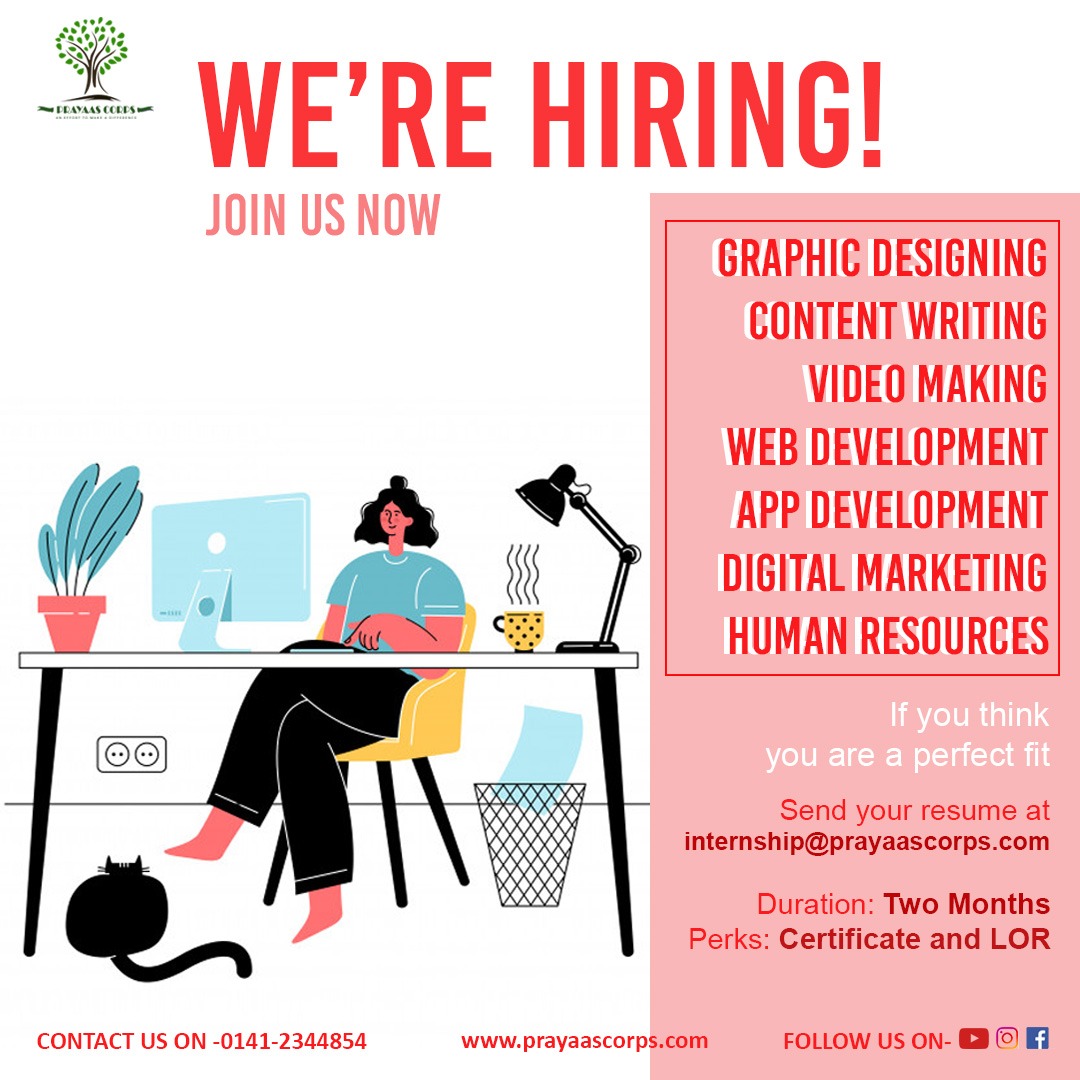 Share your resume at internship@prayaascorps.com with your respective domain
Ready to do your part for this cause?